The Pros and Cons of Unpaid Internships
If you are just starting out on your career search, you may be offered an unpaid internship with a company. Should you take it, or wait for other opportunities?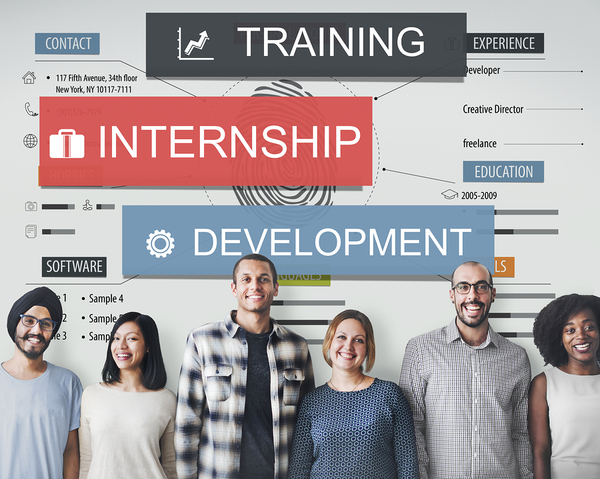 Unpaid internships can be great opportunities or a drain on your finances.
There are no easy answers to this question, frankly. Some people say their unpaid internship taught them a lot and gave them invaluable contacts. Others got a great job with a paid internship, while some got none, because they could not afford to work all summer for free.
So much depends on your financial situation, the field, and what you want to accomplish. The best course is to weigh the pros and cons as you decide whether an unpaid internship is for you.
The Pros
1. You gain familiarity with a field in which you are interested
Classes and reading about a field are no substitute for actually working in that field. For example, if you work in an office, you get a sense of the daily tasks involved, the type of people who work in offices, and the requirements to do well in an office setting, both officially and unofficially. This helps you assess your cultural fit. You get a real-world sense of your interest.
2. You become part of a network
One of the main reasons anyone takes an internship is to network with people in the field. The more contacts you have, the more successful you will likely be in finding a paying job later. An internship opens doors to contacts both through the job itself and also through more informal situations like happy hours with the team.
3. You build your resume
You can put the experience you gain on your resume. Like networking, this can be very helpful in getting paid employment later. In some fields, like media or politics, internships are very much needed to even get a foot in the door. Especially if you do well on a specific project or generate ideas that truly contribute something positive, you can give your career a major boost.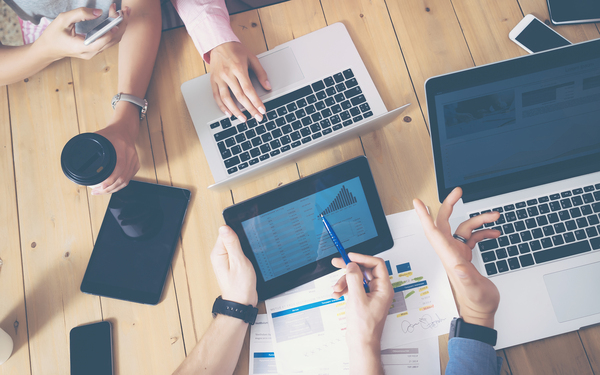 Chances to work on projects with a team can help your career.
Focus on Your Goal for the Future
The best way to answer this question is to speak about what you want in a career and the goals that you hope to achieve. You can say something like, "I am looking for a job with more responsibilities, and my current employer lacked the opportunities for the directions in which I'd like to take my career."
Even if you are incredibly unhappy and feel mistreated in your current position, it's not going to benefit you to express these feelings in a job interview. While you might elicit some sympathy, you probably won't get the position.
Hiring managers are looking for new employees who are positive and team players. If your answers to questions indicate that you might be quick to boredom, conflict, or be ready to jump ship if you don't like a co-worker or policy, you'll certainly be passed by in the selection process.
Cons
1. You do not earn any money for the duration of the internship
The most obvious drawback to an unpaid internship is no money! Not only are you not getting paid, but remember you will have to shell out for transport to and from work, clothes (suits, if required), and rent (unless you live rent-free). Whether you can afford this or not depends on your individual circumstances. But the money issue is a large entry on the con side for many people.
2. You might earn a lower salary than people with paid or no internships/strong>
Data on internships found in a survey by the National Data Association of Colleges and Employers is somewhat surprising. Folks with unpaid internships earn the lowest salaries in their first job. Their median salary is $35,721. People with no internship at all earn a bit more than that, at $37,087. The graduates who do really well are those who had paid internships. Their median salary on the first job was $51,930. Some of this discrepancy might be due to the fact that many internship-competitive industries who use unpaid interns, like media and fashion, tend to have lower salaries. But still, the statistics may give you pause.
3. You will not necessarily be offered a job
Here, too, unpaid internships deliver less well than paid ones. Slightly more than 63 percent of people who had paid internships were offered a job after they completed school. Unpaid internships garnered job offers just 37 percent of the time. That is not much better than the 35 percent who were offered positions when they had never had internships.
It is clear that accepting an unpaid internship comes with some advantages and disadvantages. In order to weigh your decision, you must consider all factors carefully. Looking for more career advice? Check out other helpful articles from Select Classifieds.
Posted on Tuesday, March 14, 2017