How to Get Started with LinkedIn
LinkedIn is a vital tool for all job seekers. It's necessary to have a LinkedIn profile as you're conducting your search for a new job. Why? It's the go-to site for recruiters looking to fill open positions. When they get a job posting from an employer, they go to LinkedIn to research potential candidates.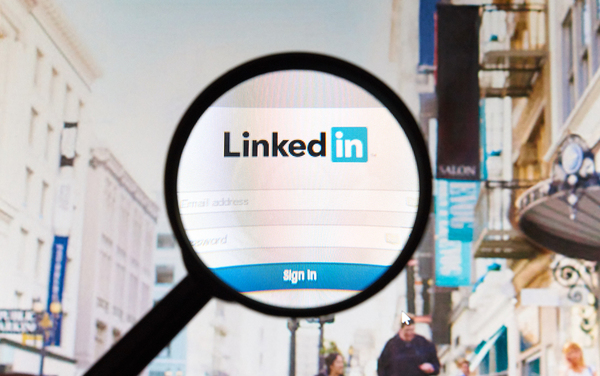 Recruiters used LinkedIn to find people for jobs.
If you want those recruiters to find you, you're going to have to be on LinkedIn.
LinkedIn: What It Offers
LinkedIn is, of course, a social media site that connects people via their business identities. Profiles in LinkedIn can be very similar to resumes. They show current and past job titles and companies, the years they were held, and have a brief description of duties.
But LinkedIn has much more than that. You can summarize your past experience and tell potential employers what you are looking for. You can connect with former coworkers, friends, and employees in the system with a simple search for their names.
Once you have them, you can network. How? Well, if one of your connections knows someone who works in a company you'd like to work for, you can ask for a LinkedIn connection with them, or ask them directly to connect with you. When you go to job fairs, ask for business cards, and then follow up online and ask those people to be part of your LinkedIn network. LinkedIn has a connection feature that allows you to send requests to others to be part of your LinkedIn network.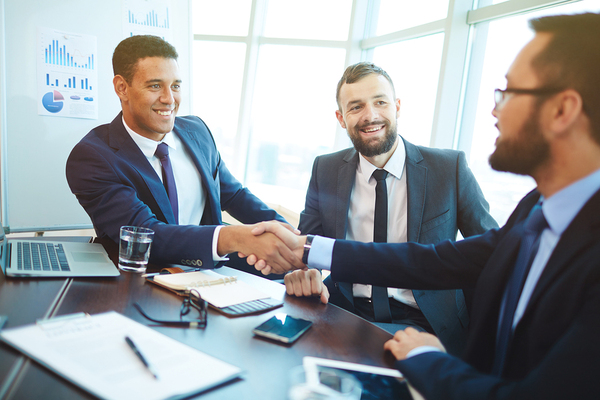 LinkedIn is a way to connect with employers and coworkers both past and present.
The more people who know you are looking for a job and what you're looking for, the better your chances of getting job leads and ultimately, of course, a job.
You can also include information on your LinkedIn profile that may be relevant to a job search, such as causes you're interested in and volunteer work. The great thing is that many people are on LinkedIn, many companies are on it, and, again, recruiters use it all the time. Finally, of course, you can search it for available jobs and apply directly using your LinkedIn profile.
How to Build a LinkedIn Profile
To build a profile, you first need to join LinkedIn. This is much the same as joining any other social media site. You'll need to choose a user ID and password. Then, go to the upper left corner and click on "Profile." The system will prompt you to fill in all the relevant information.
You will see that there are many potential categories to populate. Remember that your goal here is to help your search for a new job. Complete as much of the information as possible. Add to the other categories as relevant for your job search.
People looking at your LinkedIn profile are going to see your job title, locale, summary, and picture first. Choose a professional photo. Don't be without one! It creates more of an impact than a blank space.
Also, use keywords for your job in your summary. Think about what hiring managers and recruiters might use. Looking for a job in a hotel? Be sure to include the word hotel, along with the job title. Interested in working at Costco? Include that in your summary.
Your profile can be updated at any time, so if you think of good things to include, just log in and freshen it!
Looking for a job? We can connect you to a great selection of job postings and advice so you can use the best job search techniques. Subscribe to get new job listings.
Posted on Tuesday, December 6, 2016